Schedule A Tour
Please Wait.
Checking availability for your appointment...
Your Tour is Booked.
We'll see you !
Today

Tomorrow

Wed, Apr 23

Thu, Apr 24

Fri, Apr 25

at 8:00 AM

7:00 AM
:30
8:00 AM
:30
9:00 AM
:30
10:00 AM
:30
11:00 AM
:30
12:00 PM
:30
1:00 PM
:30
2:00 PM
:30
3:00 PM
:30
4:00 PM
:30
5:00 PM
:30
6:00 PM
Book It!
| | |
| --- | --- |
| | Twitter >> |
Important Announcements
Parents, rooms 3 and up will be having an Easter egg hunt on Thursday April 17th. Children%u2019s Lighthouse will be providing snack for this event. Please ask your child's teacher for more details.
Inclement Weather and Closure of School
In case of severe weather, we will follow school closure announcements from Fort Bend ISD. Please contact our school phone number and school website for updated information.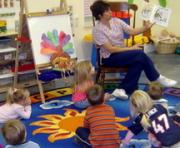 Ages 6 Weeks to 12 Years
This location cares for and educates children ages 6 weeks to 12 years old using a nationally-acclaimed curriculum.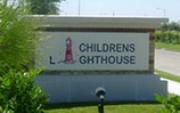 Open 6:30am - 6:30pm
We open early and stay open late to easily fit into your busy schedule.
Internet Video Monitoring
We offer free, password-protected internet video monitoring to allow you to watch your children learn and have fun. Click here to login and watch.
Security-Controlled Building Access
To help ensure the safety of your children, our building is controlled by an electronic security access system that only allows parents and staff in.
Bridge Kindergarten
Our bridge kindergarten class uses a nationally-acclaimed curriculum. Because we understand the importance of one-on-one interaction in your child's education, we keep a very low student-to-teacher ratio.
Age-Appropriate Playgrounds
We have three covered, age-appropriate, outdoor playgrounds to keep your child entertained, athletic, and safe!
©2014 Childrens Lighthouse Learning Centers, All Rights Reserved.